0-10V Dimmable LED lamp with E39 screw base. Add a hook to transform it into a high bay lamp.
This series LED High Bays are high performance and high efficient luminaires with advanced thermal management and unique architecture design. These luminaires are IP65 rated, dimmable. It's offered with a wide range of mounting options, light color temperatures, and lighting controls. These High Bays can be used on applications like: Halls, Warehouses, Gyms, Sport.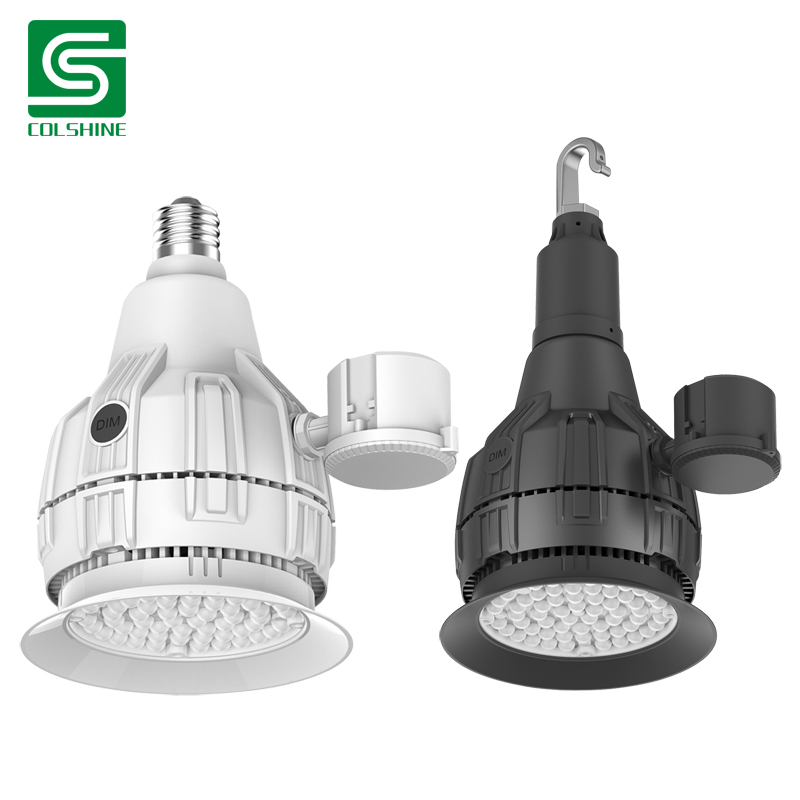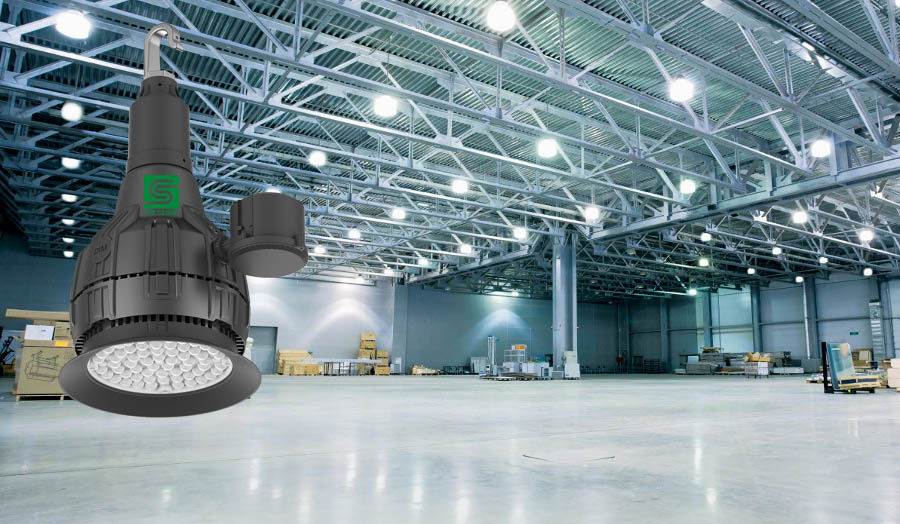 What is the best LED High Bay Lighting?
As we all know, warehouse have large open spaces and high ceilings. The choice of lighting equipment is therefore very important when searching for the most economical way to obtain sufficient lighting. The LED high bay light can project enough brightness to meet the lighting needs of a larger space, and it is environmentally friendly and durable, so it has become the first choice for lighting in many warehouses.
There are plenty of LED high bay lights on the market – how can we choose the right one? Colshine CS-BUH-150 and CS-BUH-200 are the best products, these two items can be use as high bay retrofit with E39 mogule base, and you can just fit it into lampsocket directly; further more, these is a hook for option, for fixing on ceiling directly.
Further more:
High brightness. The 150W high bay can produce 20,250 lumens of brightness to meet the greater lighting needs of your warehouse.

Quality assurance. With ETL and DLC certification, there is no need to worry about safety and quality issues.

Dimming function. The 1-10V dimming function can reduce the brightness of the light when there is no work being done the warehouse, saving energy and electricity.

Easy to install. Like other UFO high bay lights, this product is more convenient to install.

Good heat dissipation. The special housing design effectively improve the heat dissipation effect, and also prolong the service life of the lamp.